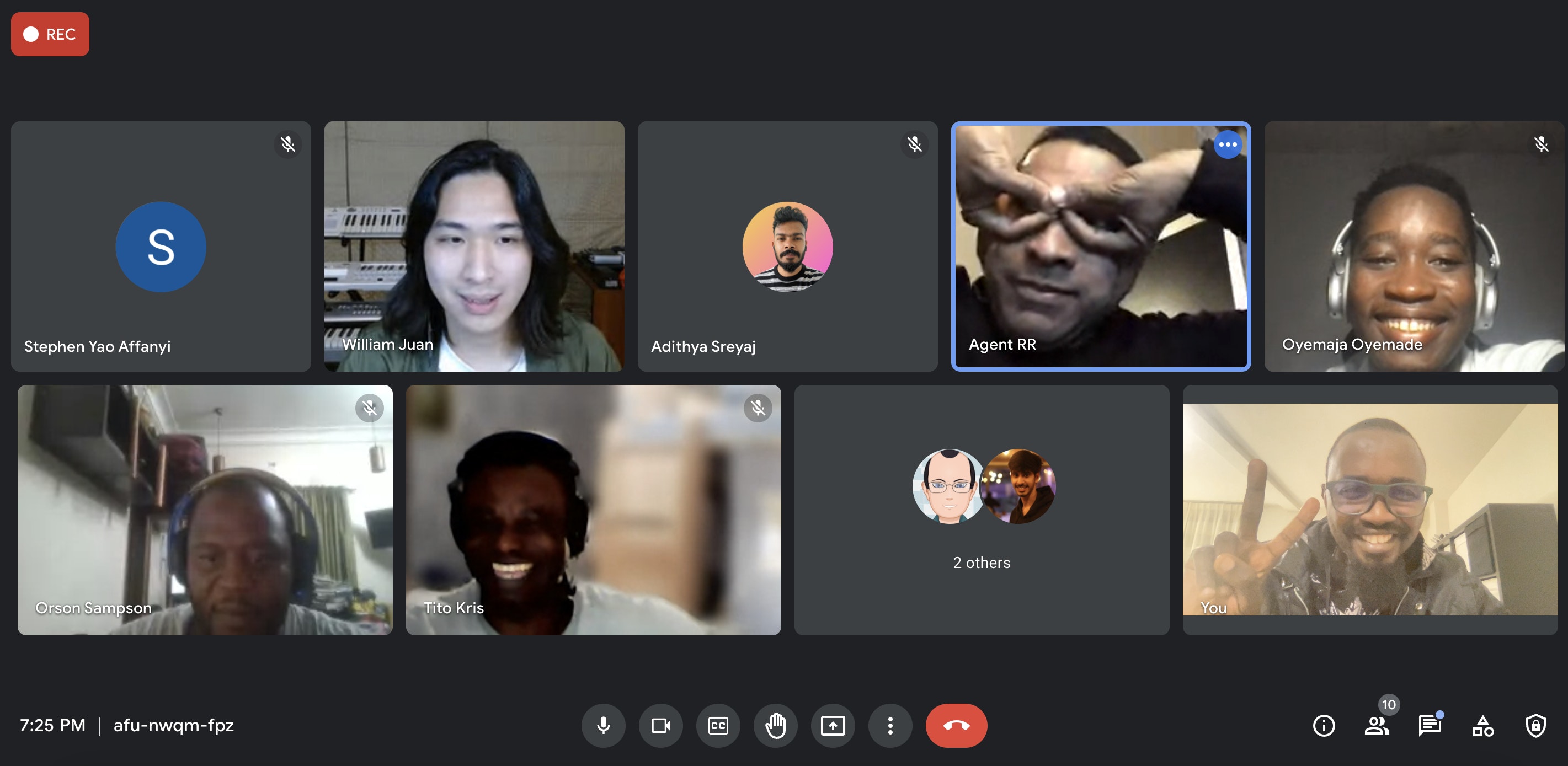 talks
Spring Animation in Angular with Popmotion w/William Juan
19 October 2021
Learn how you can animate any property of your UI elements with Popmotion
WATCH VIDEO
talks
AngularAir - Intro to NativeScript with William Juan and Nathan Walker
16 July 2021
William Juan and Nathan Walker go over just what is NativeScript and explore what you can do with NativeScript :)
WATCH VIDEO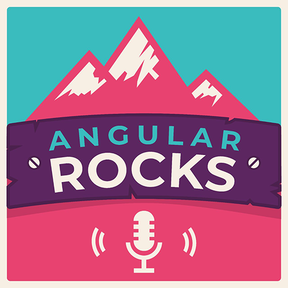 podcast
Animations with William Juan
23 June 2021
In this episode we are discussing Animations in Angular with William Juan
WATCH VIDEO
talks
Motion in Angular: Beyond Angular Animations
18 June 2021
Motion plays a big role in the overall user experience of your application. We will explore the different ways you can add animations to your Angular applications, beyond what's provided to you out of the box by Angular. We'll go over the tools and options you have and their various use cases in a real-world app.
WATCH VIDEO
talks
Intro to Nativescript/Angular
9 June 2021
In this episode, William Juan visited our South Asia channel to show us a NativeScript demo and perform a magic act to transform app and css by url update.
WATCH VIDEO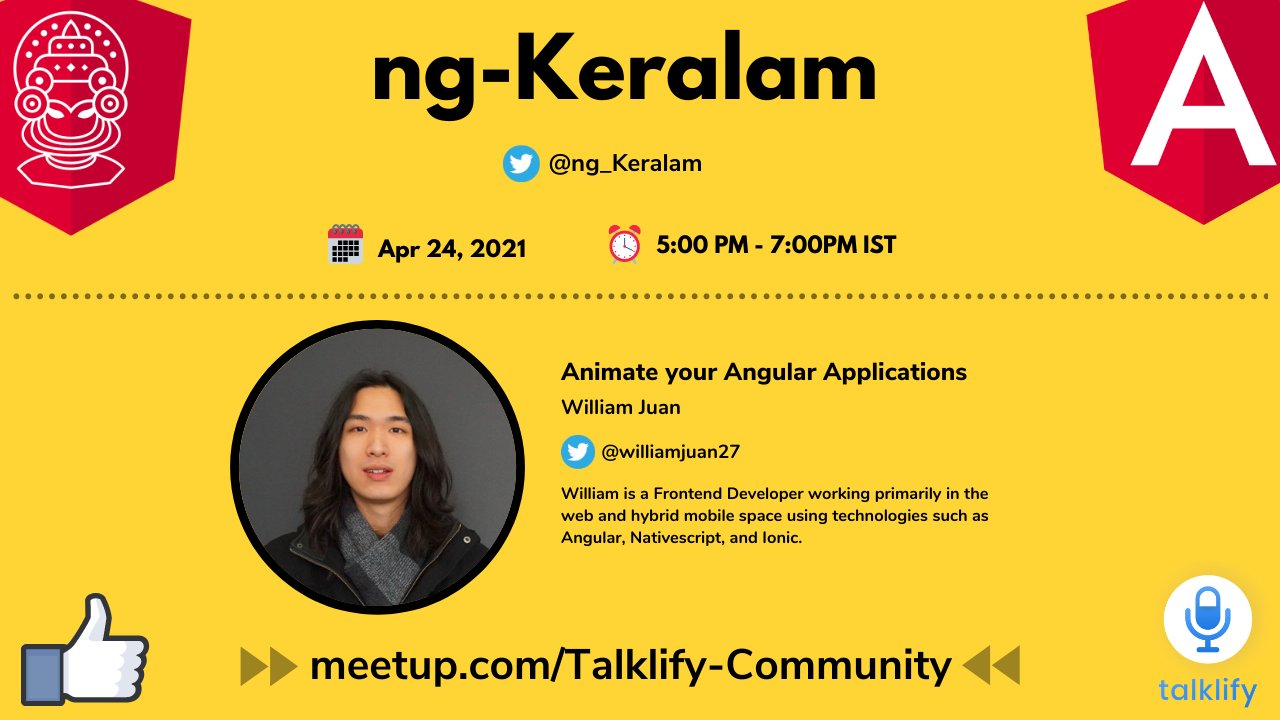 talks
Animate your Angular Applications
24 April 2021
Animations when used in a meaningful and non-distracting ways can significantly improve the application's user experience. There are numerous different ways you can add animations to your application. With the various tools and libraries out there, choosing which ones to use can be an overwhelming process. Learn what options work well with Angular and the pros and cons of each one along with their use cases.
WATCH VIDEO
talks
Angular Animations
12 March 2021
In this episode, we are going to discuss Angular Animation with William Juan. We will walk through, the APIs available to create the animation and how it works.
WATCH VIDEO
interview
NativeScript Animation Wizard William Juan
7 May 2020
You've seen his amazing NativeScript animated UI's all over Twitter and on the NativeScript blog. William shares his journey with NativeScript and what led him to digging into incredible animations.
WATCH VIDEO